Welcome To Vista National Insurance Group

Your Group Benefits with Vista!
Listen to our AM560 Radio Spot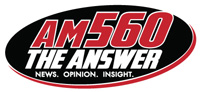 The Health Care Reform Act (ACA) includes complex changes that will require employers to reassess their employee benefit strategies.
Our deep understanding of the employee benefits marketplace helps reduce the administration burden on our clients.
Innovative strategies and strong support help strategically position our clients to meet the challenges of a changing benefits program landscape.
Save time with quick access to the carrier forms you need.