CONCIERGE SERVICE WITH Vista-MD Claim Helper® App
Even with the best insurance plans, claims can cause anxiety when employees have issues with medical billing and claims reimbursement – or want clarification on the claims submission process. That's why Vista National offers a dedicated Concierge Service to your employees where they can get assistance with their insurance claims.
Our medical claims experts know how to break through the bureaucracy and serve as your employee's advocate to get resolution to their specific claims issues. We act as a personal concierge on all benefits matters. One call and Vista is on the case, dealing with carrier claims, managing benefits, preparing paperwork, advocating for employees and getting resolution.
Learn more about our Concierge Services (PDF)
The Vista-MD Claim Helper® Mobile App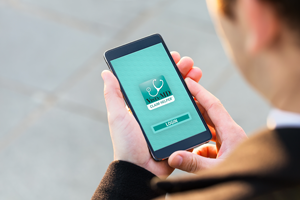 Vista-MD Claim Helper is an easy and convenient way to access our Concierge Service and receive assistance on benefit claims to solve claim issues and manage billing appeals. Our mobile solution allows employees to dispatch their request for our Concierge Service by connecting them to one of our claims professionals who will serve as their advocate and provide resolution to their claim issue and/or negotiate your bill. Vista-MD Claim Helper is the ultimate convenience.
Learn more about our Vista-MD Claim Helper Mobile App (PDF)