THE VISTAPATH™ PROCESS
VistaNational custom designs your benefit plan to best meet the needs of your employees, provide you with benefit level options, and define the best funding solution to maximize options and minimize costs. Our proven VistaPath process below provides clarity in developing a custom designed plan that you will feel confident providing to your employees.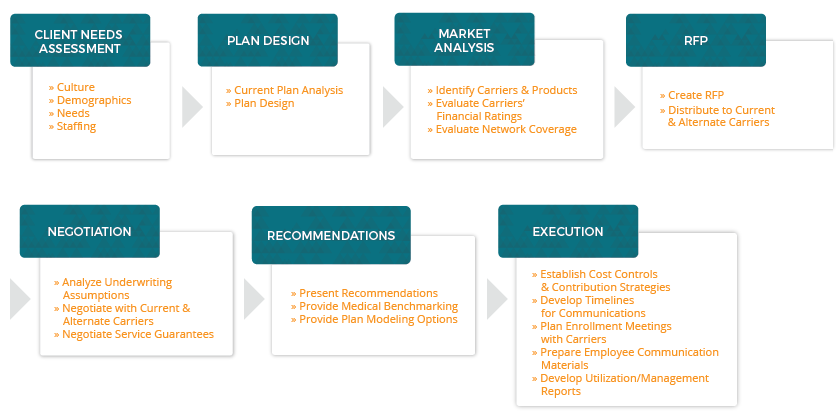 We Provide Ongoing Support
Once your benefit plan is designed and executed, our support doesn't stop there. VistaNational serves as an extension of your HR department and provides expert services to help you with:
Claims resolution
Billing issues
Contractual issues
Plan amendments
Monitoring plan financials
Quarterly reviews
Compliance obligations
We Keep Your HR Team Informed
VistaNational also ensures your HR team is proactively kept informed about the latest insurance trends and legislation. We provide information about changes in compliance, legislation and the insurance marketplace. VistaNational also helps dissect new laws and provides seminars/webinars on important topics.
We Help You Measure Performance
VistaNational helps our clients to keep their finger on the pulse of their benefit plan performance.  We proactively implement:
Quarterly and Annual Client Plan Reviews
Service Reviews
Employee Satisfaction Measurements
Discount/Network Performance Analysis